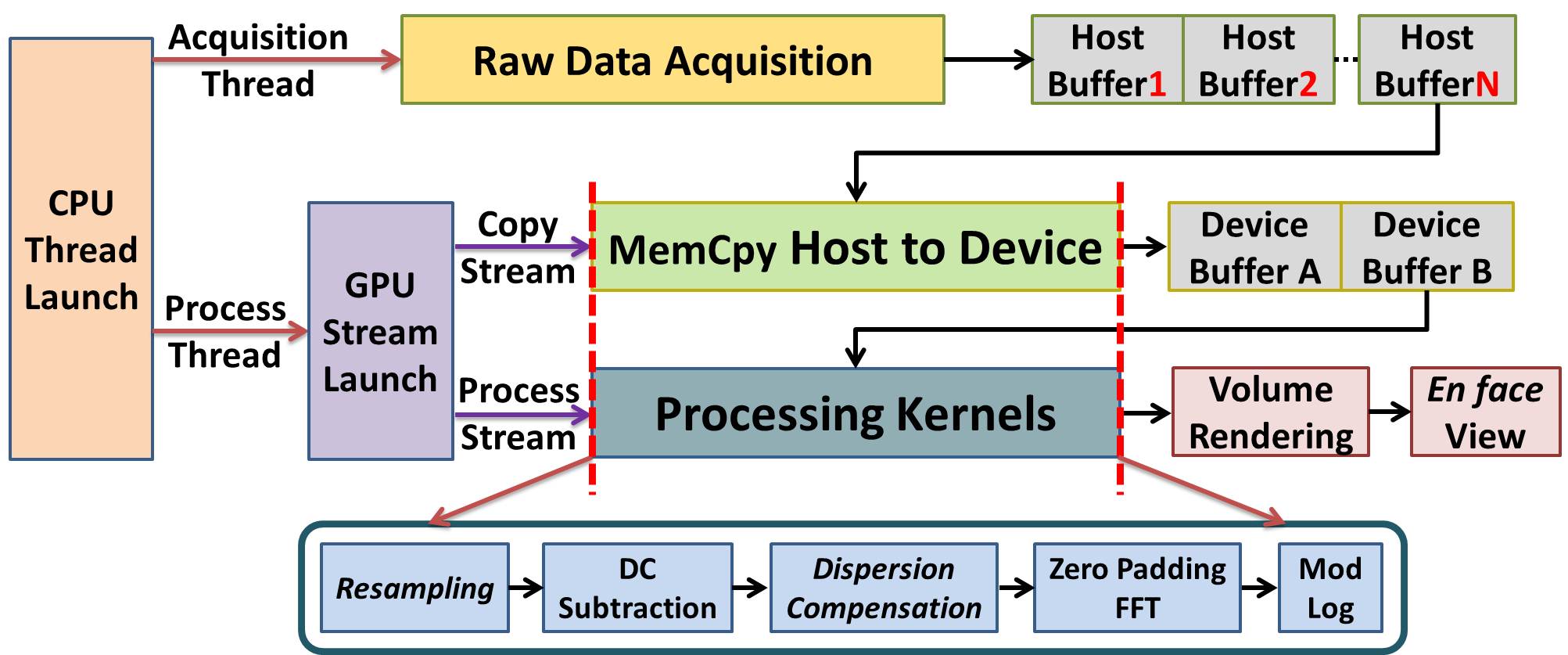 Figure 1: Flow chart for OCT acquisition and GPU processing.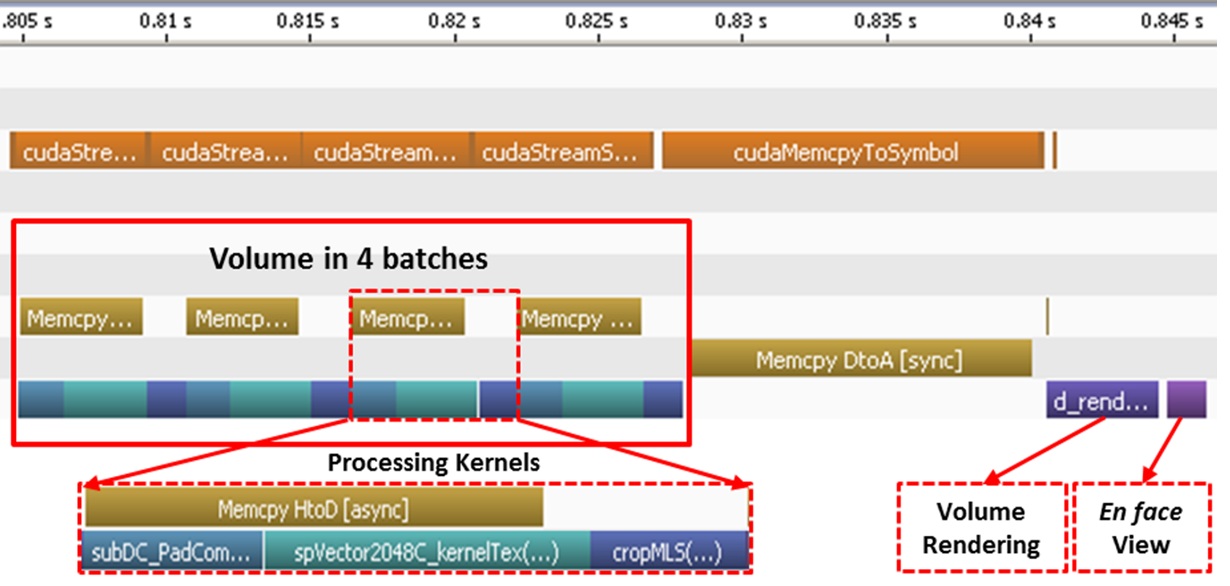 Figure 2: CUDA Profiler Timeline for SS OCT processing and volume rendering pipeline. Memcpy HtoD [async] is transferring the raw data, subDC_PadCom is a kernel with the function of type conversion, DC subtraction and zero padding. spVector2048C_kernelTex is a kernel called by cuFFT library which performs the FFT. CropMLS performs the modulus and Log. Memcpy DtoA [sync] copy the processed OCT data into CUDA 3D Array for volume rendering.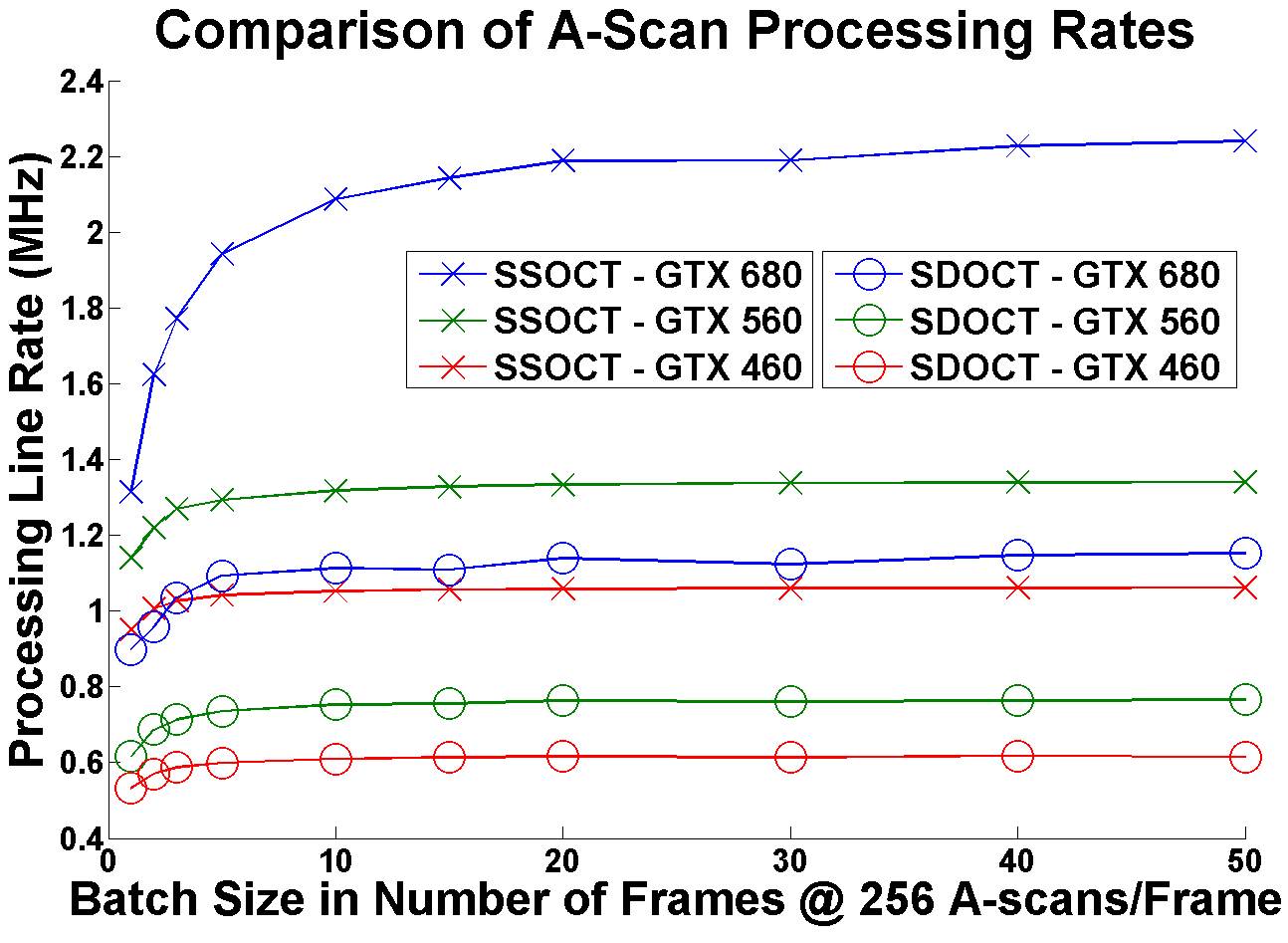 Figure 3: OCT A-Scan batch processing rate. For SSOCT, processing pipeline includes DC subtraction, FFT, modulus and Log. For SDOCT, processing pipeline includes linear interpolation, DC subtraction, dispersion compensation, FFT, modulus and Log.
Reference
Y. Jian, K. Wong, M.V. Sarunic. "GPU Accelerated OCT Processing at Megahertz Axial Scan Rate and High Resolution Video Rate Volumetric Rendering", Journal of Biomedical Optics(2012).
---